Ever wanted to know what happens inside a gyaru brothel? Well, the best way is to pay one a visit in person. Failing that, there's always Japanese cable television.
The idol Yui Takano, formerly of NMB48, recently took part in a Japanese cable television show that looked at the service customers enjoy at a gyaru sex club.
The particular service shown involves two heavily tattooed, bronze-skinned Japanese punk hotties rubbing their bodies all over a naked male patron, before giving him a handjob and, presumably, a blowjob (sadly not shown).
Yui Takano watches this "threesome course" unfold in uncensored glory via a monitor, squealing in surprise and excitement at the level of service offered to the lucky guy as they lick his nipples, rub his chest with lube and blindfold him.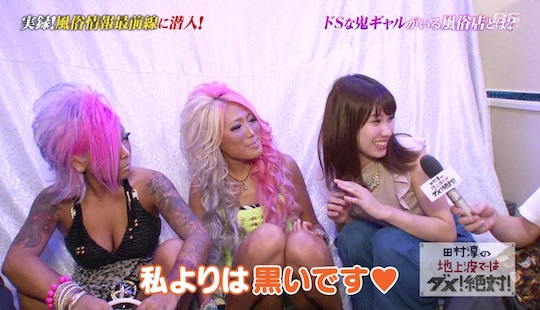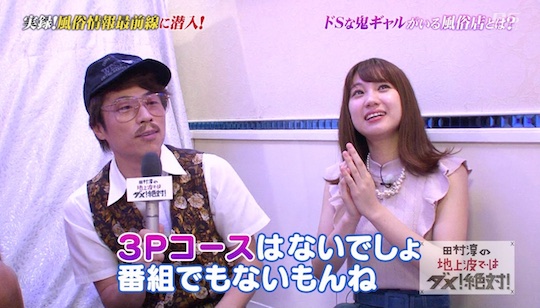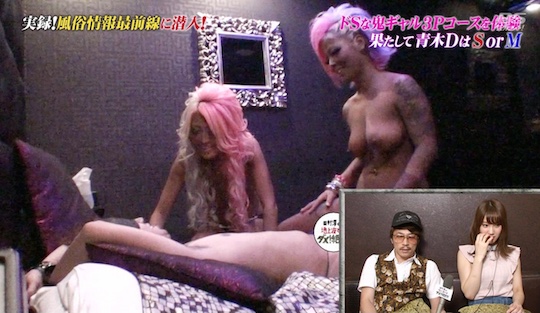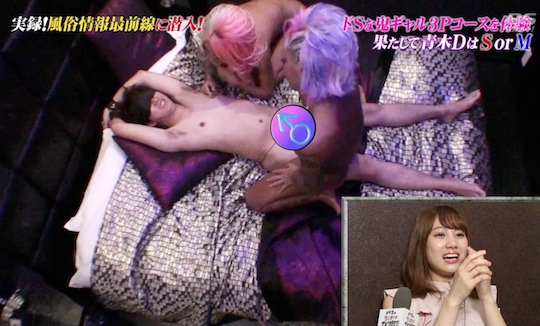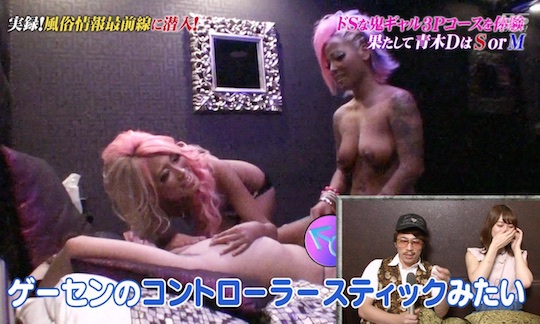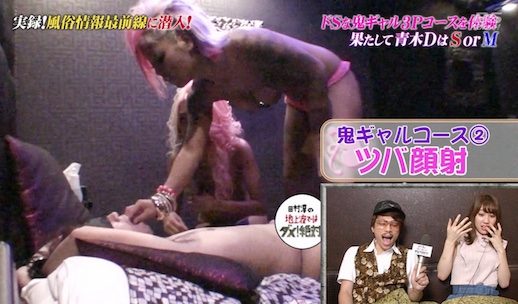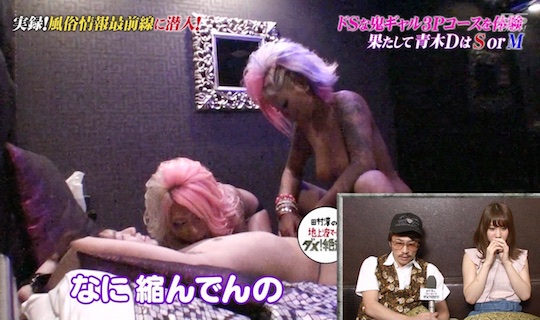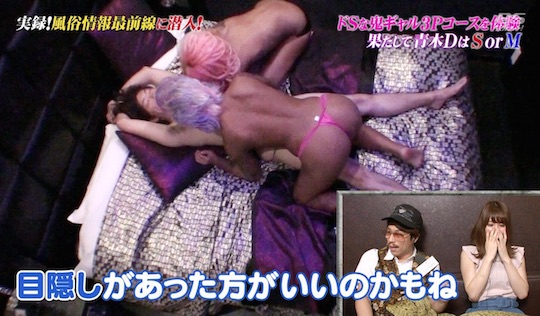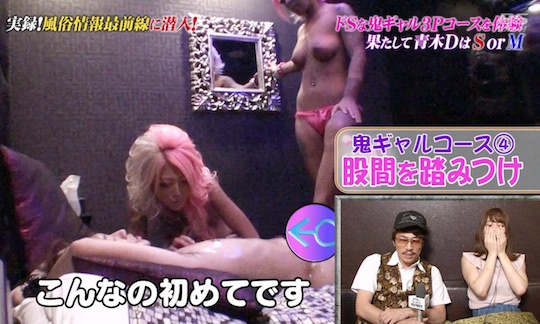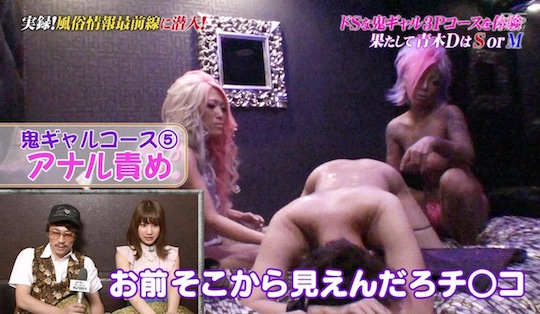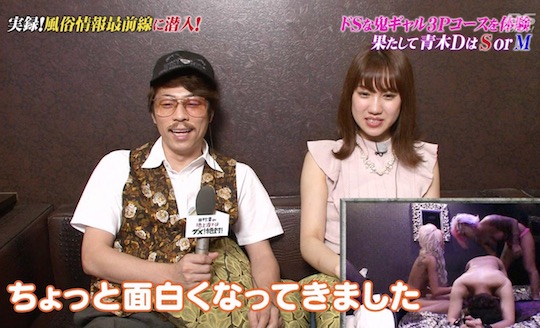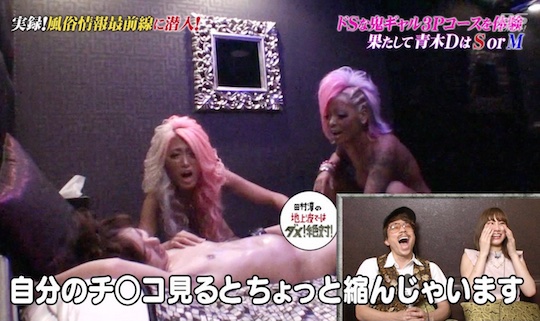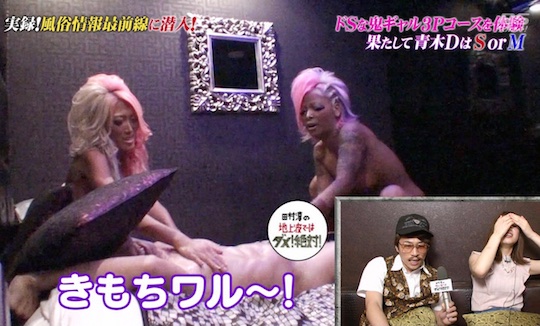 Let's hope Yui got some good tips for how to pleasure the line guys waiting for her attention.
Of course, this is for TV so there is no penetrative sex shown — not least because technically that isn't on the menu at an openly operating fuzoku (sex club). Naturally, it is at many places but not the kind that agree to a cable TV show coming in to film.