Yeah, a lot of cities are good at a lot of things. But let's cut the nonsense: nobody really cares about the best city to start a hot sauce company. Or to live if you want to roller blade to work. What we do care about, however, is where we can get the most action with the least amount of effort.
And to figure that out, we took a list of the 30 busiest US Tinder markets (as provided by the company) and narrowed it down using three important criteria known to increase odds and fuel the flames of "romance": number of bars per 100 people (according to a study by Infogroup Targeting Solutions); percentage of single residents; and lopsided ratios of women to men.
So, where's your best chance of hooking up? Turns out, in one of these 15 cities.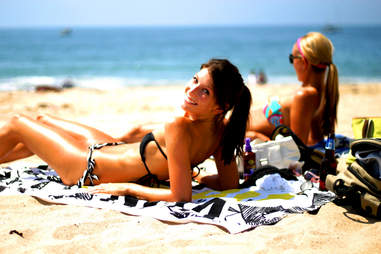 15. Los Angeles, CA
Though LA ranks considerably higher if you're willing to lie about being a movie producer, it easily makes the list thanks to the crazy high number of singles living there.
14. Columbus, OH
Call it a "college town" all you want, Columbus is actually the largest city in America's seventh-largest state, and it boasts just over four bars per every thousand people. Nearly 34% of the city's population is single, and while the male-female ratio is almost even, a lot of those people are, in fact, horny college kids.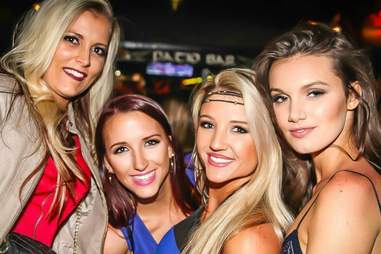 13. Tampa, FL
Yes, getting laid in Tampa is apparently easy even if you're not a 15-year-old with a super hot homeroom teacher. With six bars for every thousand people and a population that's 35% single, the 29th-most-active Tinder town also boasts SoHo, one of the sexiest neighborhoods in America.
12. Pittsburgh, PA
If you're looking to get laid in Pittsburgh, you don't need to rely on an iPhone app. The city's got the most bars per capita IN THE NATION, with nearly a dozen for every 1,000 people.
11. Oakland, CA
Until very recently, if you said you had a "hookup" in Oakland people usually thought it was for automatic weapons or crack. But (THANK YOU HIPSTERS) the newly-gentrified East Bay is now the nation's 21st-most-active Tinder market, and over 35% of its population is single.
Turns out, scoring in the Big D is easy even if you aren't playing the Mavs. The 11th-most-active Tinder city has almost three bars per thousand residents, and more women than men.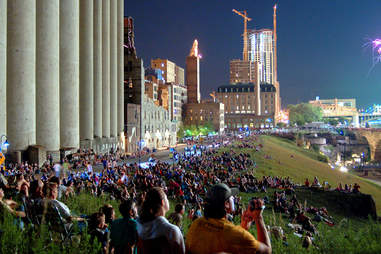 9. Minneapolis, MN
If we learned anything from watching Rocky and Bullwinkle, it's that Mounties are a LOT dumber than you'd think. Also, that Minnesota is cold. Which probably explains the six bars per 1,000 people — folks gotta warm up somewhere, right? You know what we didn't learn from Rocky and Bullwinkle? That Minnesotans also like to mess around — Minneapolis is the 16th-busiest Tinder market in the nation.
8. Houston, TX
Houston has nearly 5% more women than men and is the 7th-busiest Tinder market in the nation, so your odds of hooking up are good. As are the odds that your ride home the next morning will take forever: it's one of America's most sprawling cities.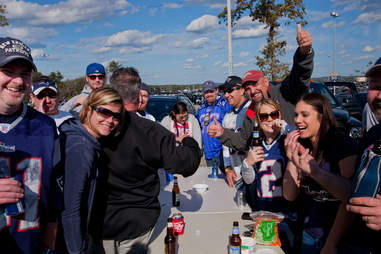 7. Boston, MA
Much like its baseball team, Boston's concentration of bars is highly overrated. At 2.62 bars per 1,000 residents, it barely cracks the top 30. But with nearly 40% of the population single, 8.6% more women than men, and the 8th-largest market for Tinder, who cares — you don't really need them.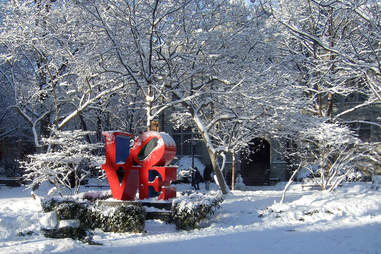 6. Philadelphia, PA
If you're a dude in Philly, then yes, it is always sunny: The city has a whopping 14.1% more women than men, and 36% of that population is single. Plus, it's not uncommon for women in the City of Brotherly Love to regularly get arrested at sporting events, so you know they're also a passionate lot.
5. New York, NY
You ever walk down the street in New York and wonder, "What's that smell?" It's urine. Have you also wondered why everybody walks around staring at their phones? It's because this is America's second-busiest Tinder market, and most people are busy left-right swiping their day away. 40% of the population is single, and there are an insane 15.9% more ladies than guys. If you can't hook up in NYC, nothing we can say or do will help you.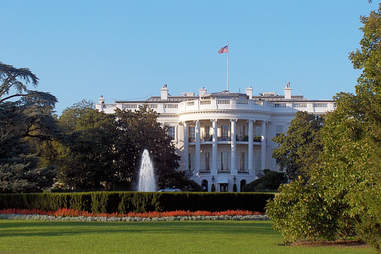 4. Washington, DC
If you've ever spent an hour watching C-SPAN, then you understand why DC has nearly four bars for every thousand people: making laws will drive you to drink. Then again, the booze also helps people get through those insufferable conversations about which branch of government they work for. That said, DC is very dude-friendly — the city rocks 11.3% more women than men.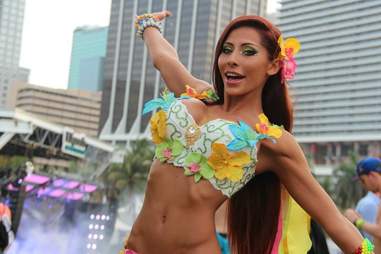 LUCIE FARIS/THRILLIST
Just because Miami is ranked so high doesn't mean you'll visit on vacation and live like you're in a T.I. video — that probably takes more money than you've got. However, there is good news: there are 9.6% more women than men, four bars per every thousand people, and a population that's 37% single. And, thankfully, they're not all models.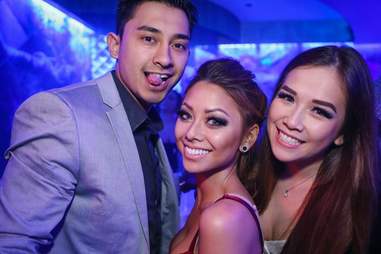 2. Atlanta, GA
Atlanta, while not particularly notable for its percentage of single people (33.8%) or Tinder use (it's in the middle of the pack), takes the #2 spot thanks to is 6.74 (!!) bars per thousand people and female-heavy population that translates into 8.5% more women than men.
1. Chicago, IL
If you're willing to brave nine months of winter and risk hooking up with someone hiding under 14 layers of North Face, you'll find Chi-town the easiest place in America to get laid. The third-most-popular Tinder locale has four bars per thousand people, and with 8.8% more women than men – and friendly, Midwestern women at that – it makes the endless grey skies a little more tolerable.