After making tentative moves at the end of last year, US gaijin tarento and Gravure model Leah Dizon has at last fully begun her comeback in Japan.
She appeared for the first time professionally in public in Tokyo at an event for a men's cosmetic brand since leaving the country three years ago.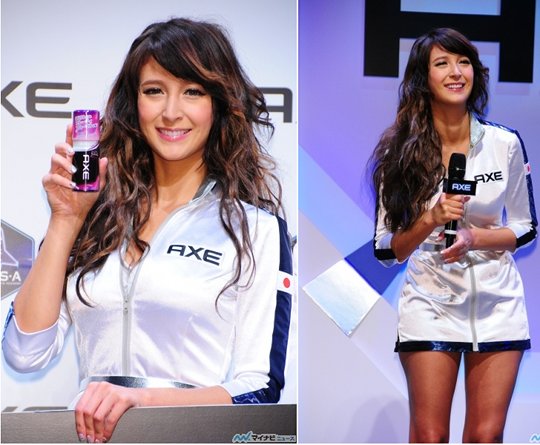 "Long time no see, Japan!" she said in broken Japanese and confessed to being nervous. In the interim of being away, not surprisingly, her language skills have not improved and she needed an interpreter at the event.
Dizon is still only 26 but has been through a bit of a whirlwind. After a few years of awkward non-Japanese-speaking media appearances and bikini shoots, followed by attempts to be a singer, Leah really got into the role of being a local celebrity when she got pregnant and had a shotgun wedding. After meeting BUN (apparently that's his name) as a hair stylist on a music video shoot in 2008, they were then not very careful when it came to cementing their relationship.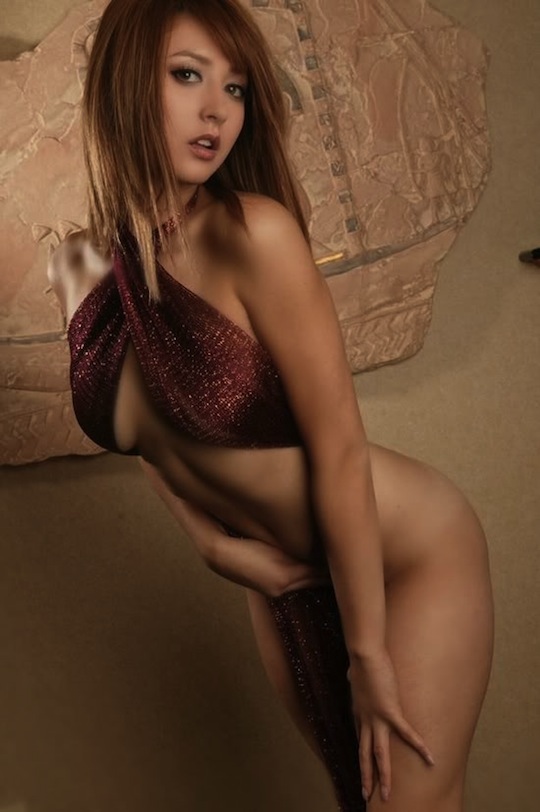 She divorced her ex-stylish husband in 2010 after eighteen months and fled with her child to New York and Las Vegas, where she is said to reside with her mother.
It has been reported in a tabloid interview that BUN has stopped paying child allowance due to financial difficulties, which prompted Leah to start working again fully again, following lots of rumors that a comeback was imminent.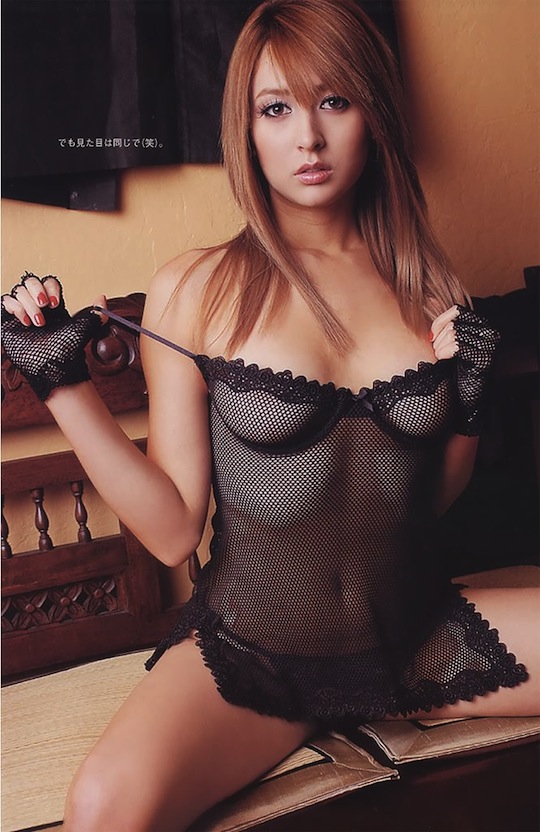 After such an illustrious career before, what wonders await Leah?
Certainly her image will suffer, given that now she is "tainted" with having had a child and gone through a divorce. She's now a single mother from Las Vegas, which isn't a "cute" idea for the guys or innocent enough to allow for sexy photo shoots like before. However, women may think she is sympathetic, due to her troubles.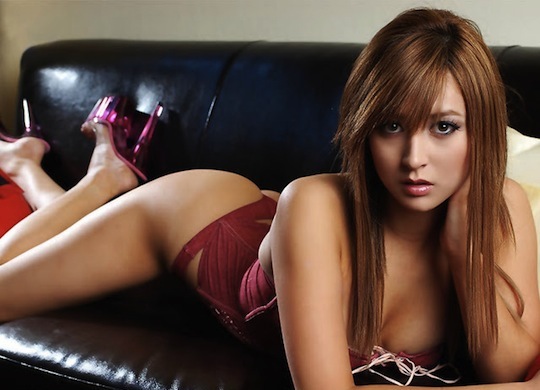 In the past her agency charged as much as 1 million yen for a single appearance, so we will see if she can replicate her value again.